The Best Places To Eat At On Your Next Trip To Las Vegas
There is no Other place like Las Vegas. Not only is it a thriving city, it is a normal suburban area that is home to thousands! Las Vegas has grown to be one of the best tourist attractions in the United States, but many fail to remember that there is a local community in southern Nevada outside of The Strip!
When people visit Las Vegas it is common to stay on The Strip and not go out and explore the thriving community. One of the biggest things that Vegas locals love are the locally owned restaurants that have been allowing our community to come together for years. Here are a couple of restaurants you should definitely visit on your next trip to Las Vegas!
My MOther's House Italian Restaurant

In the mood for delicious and authentic Italian food? Check out My MOther's House! My MOther's House is located in the heart of the Summerlin Area in Las Vegas and is a quick 20 minute ride from the Las Vegas Strip. This restaurant averages 4.5 stars on Yelp and has over 400 reviews. It specializes in its family style way of serving food, and they even have live music! Michael & Laura Leonetti are the two that are behind this amazing restaurant, and they still are the head chefs, so you're guaranteed to receive nothing less than the best every time you visit!
To learn more about Michael and Laura's story visit: http://www.mymOthershouselv.com/STORY.HTML

The Cracked Egg
There's nothing better than a great breakfast after a long night. The Cracked Egg is a gem in the Las Vegas community. They specialize in their breakfast menu and have slowly grown from 1 location to 5! They are family owned and operated since 2002 and their motto is "great service and home cooked meals". They are locally loved and have won "The Best of Las Vegas" award 5 times! Make sure to stop by and check out their famous breakfast skillets and local favorite coffee cake!
To learn more about The Crack Egg or to see their delicious menu visit: https://www.thecrackedegg.com/

Abuela's Tacos
If you're looking for an authentic Mexican food experience this is definitely the place to visit! Abuela's Tacos is a short 15 minute drive from The Strip. They specialize in handmade tortillas, delicious gorditas, & menudo/ pozole for the weekends. They are also home of exclusive Hot Cheetos Taco! They have been voted Best of Las Vegas twice of the local public and have gained local fame for their authentic Mexican recipes.
For more information on Abuela's Tacos visit: https://abuelastacos.com/
The Las Vegas Strip is one of the best tourist attractions in the United States, with thousands of people visiting every day! Many fail to realize that there is a thriving suburban area only 25 minutes out from the busy city, and they sadly miss out on the delicious locally owned restaurants. So next time you visit Las Vegas make sure to check out our locally owned restaurants!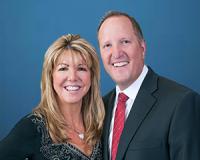 Author:
Rick and Teri Brenkus
Phone:
702-456-5959
Dated:
September 8th 2019
Views:
3,268
About Rick and Teri: Rick and Teri Have been top producers for over 30 years in the Las Vegas area and have been ranked i...