A Lesson Between Chinese and Americans
Chinese start with a relationship and Americans start with a transaction. Chinese businessmen are trying to figure out if you are trustworthy first and how long you will be there for them while Americans are trying to figure out how much money you are going to spend and if you have the cash or financial statement to back up you offer. Americans take the first half of the conversation making small talk and hoping it will end soon while Chinese take the time to ask questions about the person, their family and business they have done in the past.
American negotiations end as quickly as possible - Chinese negotiations don't end until COE. Once the American deal is signed the negotiation stops and both parties are bound to the terms they agree to. For the Chinese side, the signed agreement is more of a beginning than a conclusion. Now that both sides have agreed to the contract, it's time to start the real business.
The conclusion is Chinese do business based on relationships and Americans do business based on contracts. A very wise instructor told me that 90% of sales are based on emotion while 10% of sales are based on logic. Keep this in mind for future negotiations, your sales and client relationships will increase 10 fold!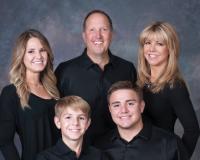 Author:
Brenkus Team
Phone:
702-526-2298
Dated:
April 5th 2013
Views:
2,994
About Brenkus: Rick and Teri Have been top producers for over 30 years in the Las Vegas area and have been ranked i...