Is Investing In Real Estate A Positive Move For Your Financial Future
Undoubtedly, deciding to buy a home can be one of the biggest purchases a person will make. Whether it is your first home or you are looking to increase your assets, investing in real estate is no casual decision. And while buying a home can be an emotional experience, let's take a look at some key benefits of investing in real estate.
Building Equity
A mortgage payment is like making monthly deposits into a savings account.
Compared to rent money which immediately leaves your pocket never to return, a mortgage forces you to save your money because it goes towards the principal of a home that will increase in value. It is an investment you can re-sell.
Tax Benefits
Owning a home allows you to save on your taxes as the interest on your mortgage payments are tax deductible. Additionally, if you are renting out a home you own, the rental income received is not taxed.
Appreciation
Market appreciation is a major advantage of home ownership. In an article posted by the Las Vegas Review Journal in March 2016 and research provided by Sales Traq, every zip code in Las Vegas in 2015 experienced appreciation for the third year straight. According to an updated article posted by the Review Journal in January of this year, Las Vegas home prices are up 6%. Who doesn't want profit like that?
Clearly investing in real estate comes with some major payoffs. So when deciding if you are ready to take the next step, make sure that you are considering all of the facts. Yes, this home may be where you raise your family, or where you grow old. But is investing in real estate a positive move for your financial future? Undoubtedly, the answer is yes.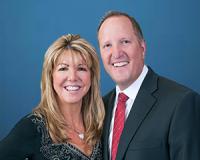 Author:
Rick and Teri Brenkus
Phone:
702-456-5959
Dated:
June 6th 2017
Views:
302
About Rick and Teri: Rick and Teri Have been top producers for over 30 years in the Las Vegas area and have been ranked i...