Las Vegas Continues To Show Signs Of Improvement And Growth According To CBER
Things are looking up for our City
According to CBER/UNLV and their statistics
Unemployment
The Las Vegas unemployment rate had reached its peak at 14.4% by the end of 2010. Since that time, the unemployment rate is much better and continues to decline. Towards the end of 2013, the rate had dropped 5.5% to 8.9%, and the unemployment rate is expected to continue to drop by the end of 2014 to around 8.2% , and continue to decline by the end of 2015 to around 7.6%.
Gaming and Tourism
Southern Nevada's leisure and hospitality industry continues to show improvement. After experiencing growth of 2.1% in 2012, the total amount of visitors to our City took a hit in 2013, declining by 0.2%. It is forecasted that the total visitors to our City will continue to grow by 0.9% by end 2014 and an additional 2.0% increase in in 2015.
Construction and Real Estate
After the Great Recession was officially declared that is was finally over by the National Bureau of Economic Research it took our City an additional 2 years plus for constructions to start experiencing grown in 2012. It increased substantially by 9.8%. There have been small gains in 2013, with a continued growth of 1.7%. It is expected, according to CBER, that growth should continue to accelerate this year and into 2015.

Las Vegas home prices bottomed out early 2012. By the end of 2012 and in 2013, Las Vegas began to experienced large gains, increasing by 12.9% and 25.5%. Recently, growth
has declined, but by 2014 we expect annual home-price increases of 10.3 percent. And according to CBER, they predict overall growth of 7.34 percent for 2015.


Clark County building permits experienced a large increase for both 2012 and 2013, rising by 40.0% and 18.8%. There will be continued growth, however, by the end of this year they predict a lower growth rate of 8.5% and in 2015, they expect an increase of 9.4%.
Now might be the best time for home owners who wanted to sell but couldn't, to list their home NOW while our inventory is still low.

Contact me NOW for a more detailed presentation of the true value of your home in the current market. DebraPizzolato@Gmail.com


Read the full story here:
http://cber.unlv.edu/publications/SoNevadaForecast.pdf
www.TheVegasHomeSearch.com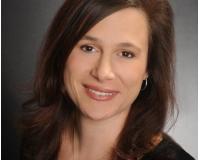 Author:
Debra Pizzolato
Phone:
702-348-8350
Dated:
July 18th 2014
Views:
4,796
About Debra: ...