Locals In Las Vegas
Las Vegas has a reputation that proceeds itself. If you are a local, you can probably recall incidences of being asked if you live in a hotel when you told someone that you are from Las Vegas. I even recall being asked if my mother was a dancer and if I knew Justin Bieber. But by far the most popular question for locals is "What do you do in Las Vegas?" This question is fair game. Las Vegas is a tourist town with its bright lights, tall hotels and billboards on every corner. However, what people forget is that Las Vegas is also home to over 600,000 people who raise their families, work and go to school here. And while we may enjoy a night or two out on the town, our everyday lives hardly involve nightly escapades of gambling away our hard earnings (or at least we hope that's not the case).
So, what do locals do in Las Vegas? We do what everyone else does in the place they call home. We work and raise our families. We go shopping and watch movies. We go hiking and swimming. Simply put, we live our lives here. And we have never been more excited to claim our local discount than now. With the new T-Mobile arena, a professional hockey team and the confirmation of the Raiders relocating to Las Vegas, we wear the title "local" with pride. Las Vegas has always been a booming City and for those of us who don't hit the clubs every weekend, we are thrilled that the City is offering more for locals. And when asked what we do in Vegas, we have more to say than ever before.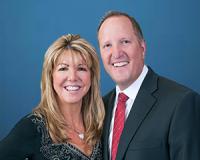 Author:
Rick and Teri Brenkus
Phone:
702-456-5959
Dated:
April 11th 2018
Views:
1,289
About Rick and Teri: Rick and Teri Have been top producers for over 30 years in the Las Vegas area and have been ranked i...